BLOOMINGTON – The Red Zone investigation into rapes and sexual assaults at Indiana University won a top honor in the regional Mark of Excellence Awards.
The story, produced through a partnership between the Arnolt Center for Investigative Journalism and IU NewsNet, took first place in the "Television in-depth news" category. The story will now compete against winners from 11 other SPJ regions for a national Mark of Excellence Award.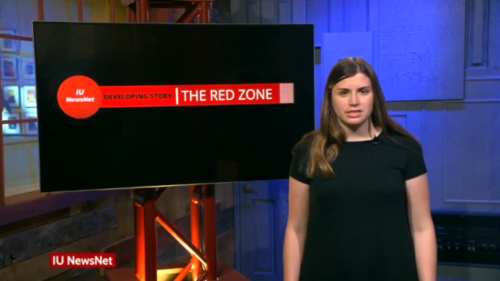 The national Mark of Excellence Awards winners will be announced at MediaFest22 in October.
SPJ Region 5 comprises of Indiana, Illinois and Kentucky.
A second part of the Red Zone investigation was a finalist for the "television In-depth news" category. IU NewsNet's Griffin Gonzalez was a finalist for "The Red Zone: Survivors speak" for "General news reporting."
IU NewsNet won another honor as the "best all-around television newscast."
Read more about the Red Zone investigation:
Mother pushes for justice as daughter's rape case stalls
Number of sexual assaults this semester exceeds 2019-20 academic year