BLOOMINGTON – The Arnolt Center for Investigative Journalism is among the newest members of an organization supporting nonprofit news.
The board of the Institute for Nonprofit News last week approved the center's membership to the organization, which provides support to more than 360 independent news organizations. INN members have access to training, fundraising support and resources for growth.
"Joining the Institute for Nonprofit News is a significant step forward in the continued growth of the Arnolt Center," Director Kathleen Johnston said. "This opens doors to opportunities to keep the center sustainable."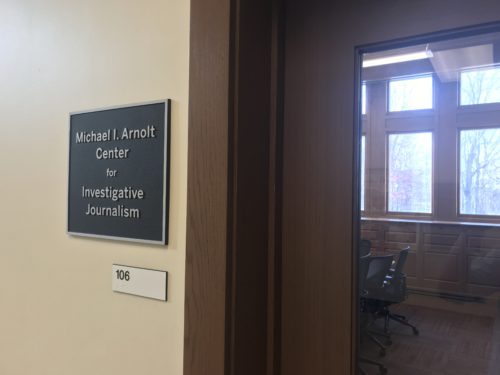 INN is the second major organization that's welcomed the Arnolt Center since it was founded in 2019. The center has been a member of the Global Investigative Journalism Network since 2020.
The nonprofit, nonpartisan Arnolt Center conducts multimedia investigative reporting on issues of importance to the residents of Indiana, including matters that reach beyond the state's borders. The center's work is available at no cost to local, regional and national news outlets and seeks to supplement their reporting at a time when many are losing newsroom staff.
Initially funded by a $6 million gift from alumnus Michael Arnolt, the center is editorially independent from Indiana University and The Media School.