It is hard to believe, but we are celebrating the fifth anniversary of the Michael I. Arnolt Center for Investigative Journalism here at Indiana University. We started with a daylong investigative symposium featuring 14 of the best investigative journalists in the country and a keynote address by Scott Pelley of "60 Minutes." It was truly a remarkable beginning as we cut the ribbon on the door to our newsroom in Franklin Hall.
That first semester we had 12 students working in our newsroom on a story for a South Bend Gray TV station. It was an exciting time, and it is remarkable to see how we have grown. This year we have 42 students working on nine national and state investigative stories with partners like the Associated Press, Gray TV, IndyStar, the Indiana Capital Chronicle, and Investigate Midwest.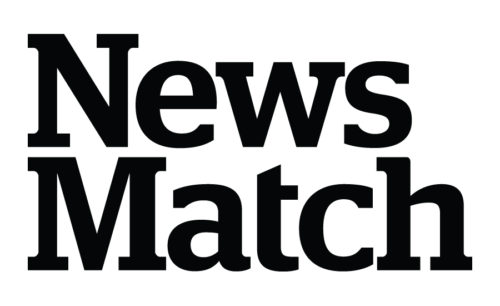 Our students are winning awards including the top collegiate investigative award for a story on the hundreds of millions of dollars losing college coaches have cost universities in outrageous contract buyouts. Since we opened our doors, our students have worked on more than 40 stories spreading the name of the center nationwide and getting bylines and credit lines in our professional media partners' websites and newspapers. Through our partnership with the Hoosier State Press Association, many of our stories have ended up on the front pages of newspapers across the state, fulfilling our mission of helping to ease the news deserts in Indiana.
We have hosted more than 30 nationally known investigative journalists here at our annual symposiums and are gearing up for our next one Feb. 29, 2024. It promises to be another exciting event, as we offer this event free of charge to students, faculty, journalism professionals, and the public because we want investigative journalism to be accessible.
As you can see, we are doing something special at the Arnolt Center and want our growth to continue. We believe strongly that investigative journalism is at the heart of an informed public and a strong democracy.
All of this takes money to work at this level. That's why we're excited about an opportunity to increase your donation through NewsMatch, a collaborative fundraising movement to support independent public service journalism like ours.
From now through the end of the year, NewsMatch will match your donation of up to $1,000 per individual. The stakes are high: We can earn up to $13,000 in matching dollars, which means the Arnolt Center for Investigative Journalism can raise $26,000 in total.
This fundraising campaign will set us up for another award-winning journalism year with reporting that makes a difference.
We believe journalism should serve the public interest—not private profits. But we need support from folks like you to uphold that mission. Will you invest in us?
Give now:
https://give.myiu.org/crowdfunding/I380016219-CF.html
With gratitude,
Kathleen Johnston
Founding director
Michael I. Arnolt Center for Investigative Journalism