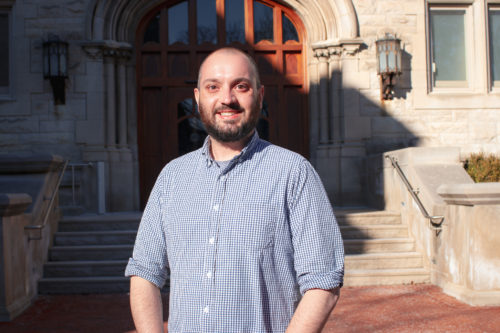 Investigative journalist Craig Lyons returned to his alma mater last week to join the staff of the Arnolt Center for Investigative Journalism as managing editor. Previously, he worked on a five-person enterprise watchdog team covering health care issues in Michigan at the Lansing State Journal.
He has over 15 years of experience and earned his master's degree in journalism from IU. Working at six daily newspapers over the course of his career, Lyons transitioned to investigative journalism over time. His early career focused on beat reporting.
"I've always been in daily journalism, so the transition to overseeing long-term projects will be interesting," Lyons said.
Lyons brings specialized experience in data journalism, having processed FOIA requests for a database for Reuters in 2018 and 2019. Lyons hopes to see the Center advance in its data abilities.
"You've seen (the Arnolt Center) make tremendous strides providing high-end work," he said. "I'm hoping to take my skills and continue to help the Center grow."
Arnolt Center Director Kathleen Johnston looks forward to growing the Center with Lyons' help.
"Craig is a top-notch journalist and a great addition to the Center," Johnston said. "With Craig on board, the Center will now be able to expand," Johnston said. "We plan to add more partners, more students and more provocative investigative stories.
"We also will be able to keep the Center newsroom running in the summer."
Lyons is ready to get to work with the Center.
"(Managing editor) will be my only function, and I'm excited to work with Kathy, the students and our media partners," he said.